Come join this 3-day fun filled basketball camp run by the EOU Men's Basketball team! Basketball fundamentals, Skill Development, Competitions, Full court game for parents to attend on the last day. Who: 1st grade-8th grade. When: June 16th – 18th. Time: 9am-12pm. Where: EOU Gym-Quinn Coliseum. $75 per Player. T-shirt included. Contact Chris Kemp, Men's Basketball Coach at EOU with any questions.
ckemp@eou.edu
or (480) 861-5118


It's a Jamboree!!! ● Summer Soccer for children born in the years 2006 through 2016 ● Registration Fee $40 begins June 1st ● Registration Ends June 30th ● This year UCYSA is hosting rec soccer in a jamboree. Two weeks of practices, two weeks of games, followed by a two day soccer celebration in bracketed matches ● Register at The Hobby Habit during their business hours ● Each team will celebrate by picking a theme and create team shirts. Best theme receives a prize! ● Lets celebrate 2021! Sign up and join in the fun! Important Dates for 2021 Season Registration available at The Hobby Habit in La Grande through June 30th June 1st Registration begins June 30th Registration ends July 12-29th Practices run August 2 Games begin Aug 21-22 Jamboree Aug 22 Season ends 2021 CONTACT INFORMATION President – Aubrey Newberry (541-786-7092) Vice President – OPEN Secretary – Marce Martin (541-663-6643) Treasurer – Michael McCall (541-910-4518) Field Coordinator – OPEN Head Referee - Hank Hudson (541-786-4960) LaGrande Rep –OPEN Imbler Rep – Jenny Phelps (541-975-4498) Elgin Rep – Dani Sandgren (541-910-6499) Union/Cove Rep – Rochelle Hamilton (541-805-5737) Equip. Coordinator – Bo Hickey (541-786-0262) Sponsor Coordinator – OPEN
ucysasponsor@gmail.com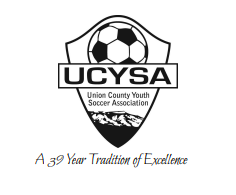 The La Grande School District Student Services Department has a lot of helpful information on their webpage at
https://www.lagrandesd.org/page/contacts
. Learn about who to contact and click on "Parent Resources" to find out about services, legislation, policies, student rights, and more.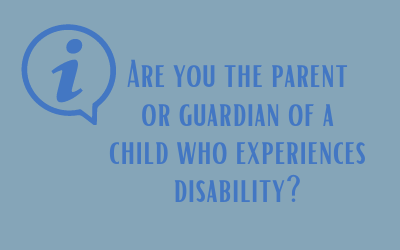 LGSD Summer Camp News! 1) Required permission forms for LGSD summer camps. Be certain to provide yours to the LGSD staff member greeting you on the first day of camp. Form:
https://5il.co/tb97
and 2) Wait lists for summer camps. An update is provided here:
https://5il.co/tb98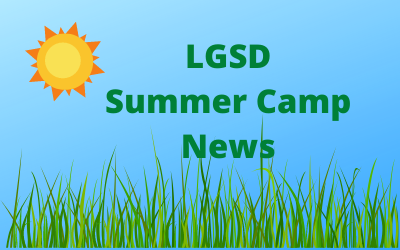 "Kindergarten is such an essential point in a child's social, emotional, and cognitive development. Certainly, our teachers focus on exposing students to foundational literacy and numeracy skills, but above all else we want students to feel excited about learning, to interact with other children, and to understand how to participate as a part of a school community." - Ryan Westenskow, Principal, Greenwood Elementary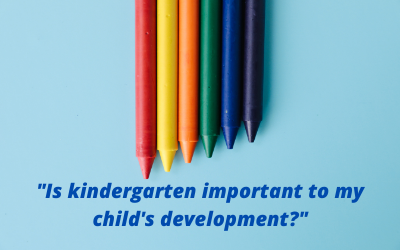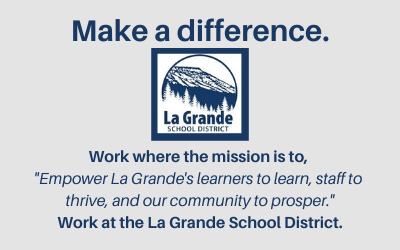 The CDC's new guidance will not impact schools this school year. All individuals on our schools campuses must mask and physically distance. Yesterday, Governor Brown addressed how the new guidance will be implemented in Oregon and stated, "Nothing is changing for schools this school year, and I expect education staff and students to continue to wear masks and physically distance, as outlined in our Ready Schools, Safe Learners guidance." Thank you for your cooperation.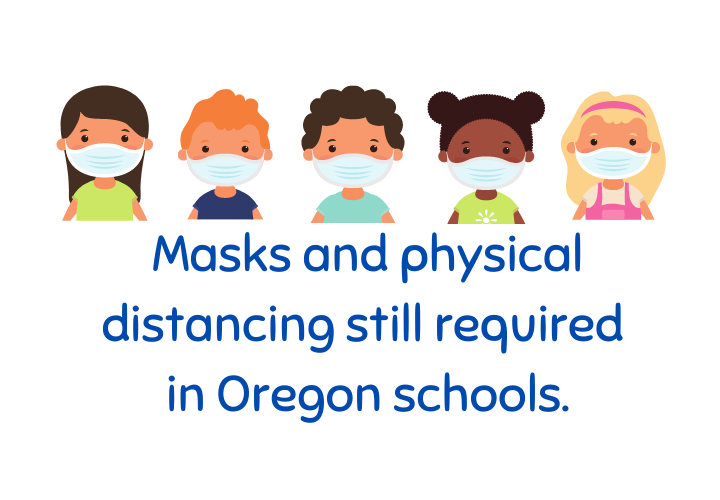 This is the final week of our month long reading event, Reading Together is Learning Together. I hope you have enjoyed the books and have found the reading strategies to be helpful while reading with your student. In Friday folders you will find the final strategy and a short survey. Please complete the survey and have your student give it to their teacher during the week of May 3rd. As a thank you for participating in our Reading Together is Learning Together event and for returning the survey, we will send home a full size bag of microwave popcorn. Thanks again and keep on reading!!

Mrs. Moran is sharing a story with you this week because she talks about our Giant Virtue courage at the end. Hope you and your child enjoy it! Caps for Sale
https://youtu.be/p3ojbjmEvC0

La Grande School District Town Hall Meeting - April 1, 2021 View on LGSD.TV or La Grande School District Facebook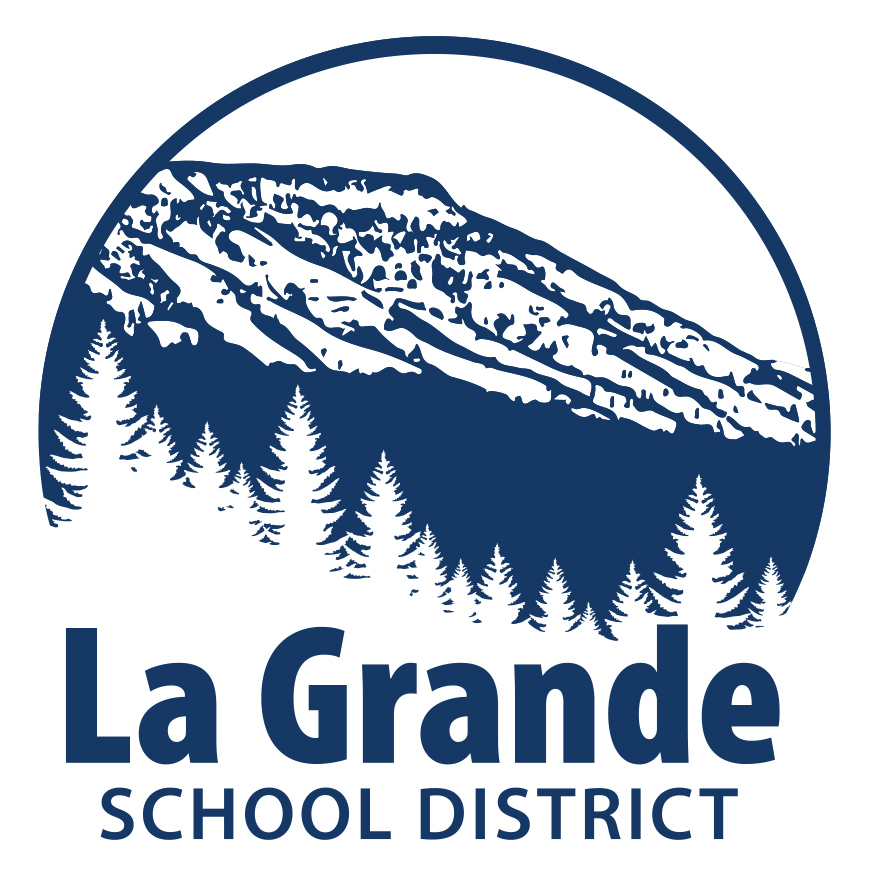 Kids in the Kitchen Virtual Class April 6th to May 25th Oregon State University will be offering Kids in the Kitchen virtually to kids in 3rd to 5th grade in Greenwood Elementary. Class will take place from 5 to 6 pm on Tuesday evenings, but may adjust the time depending on what works best for families. We will meet over Zoom in the comfort of our own homes and cook together! We will provide a weekly list of ingredients needed that you can purchase beforehand. If you would like to join, please email Jamie at
Jamie.cox@oregonstate.edu
. Get ready to learn some new cooking skills and have fun cooking together!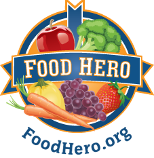 HELPING CHILDREN COPE WITH DIVORCE AND SEPARATION Learn how divorce or separation impacts your children and what you can do to help them. WHEN: Wednesday, March 31, 2021 from 6pm – 9:00pm WHERE: Virtual via Zoom For instructions on how to download Zoom onto your computer or mobile device, go to
www.zoom.us/download
COST: Free TO REGISTER: Send email to
teala.sunderman@ojd.state.or.us
including your name, phone number, and date of the class you are attending **class size is limited so registration is required**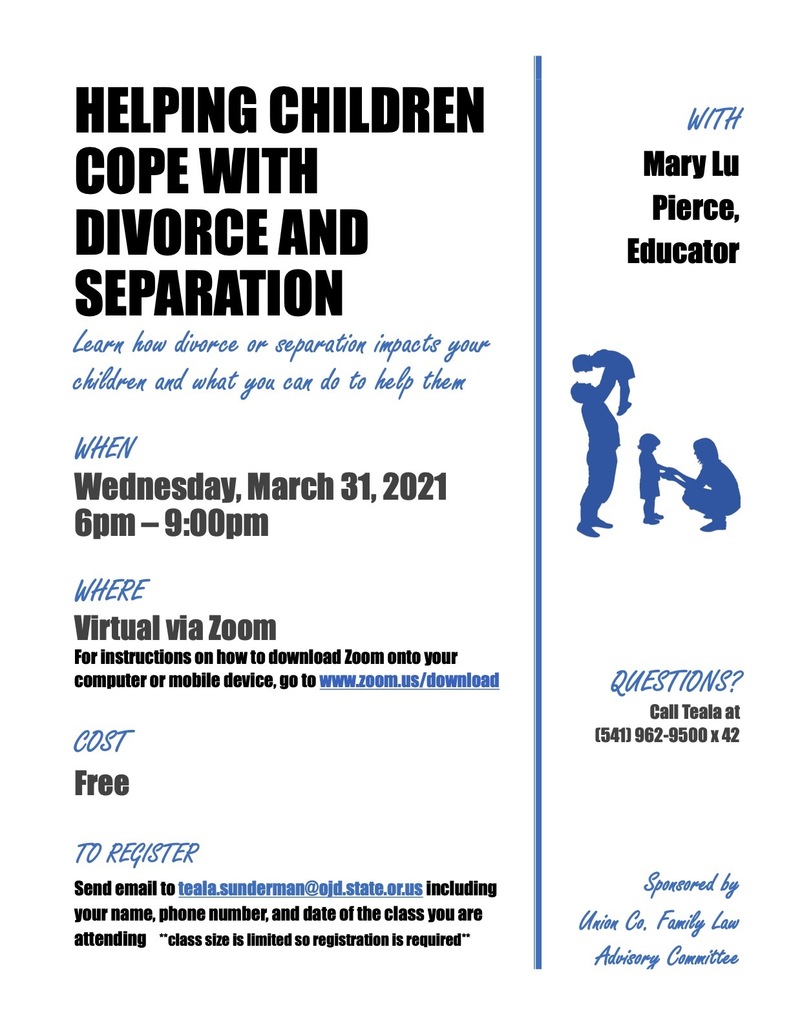 Spring Spirit Week March 15th-19th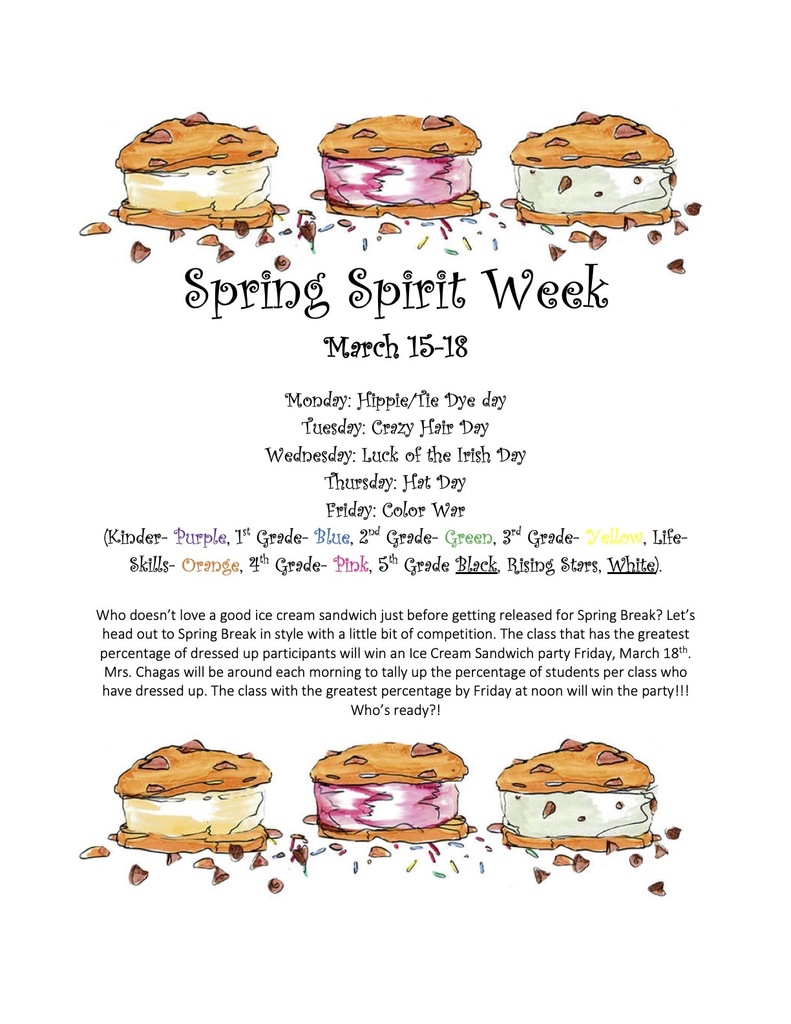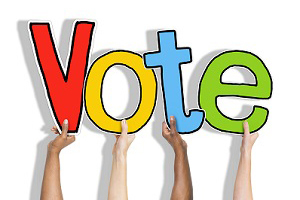 No school, Monday, February 15th, 2021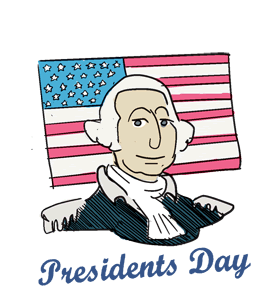 LGSD Virtual Town Hall Tonight at 6:00 pm Join via LGSD.TV or La Grande School District Facebook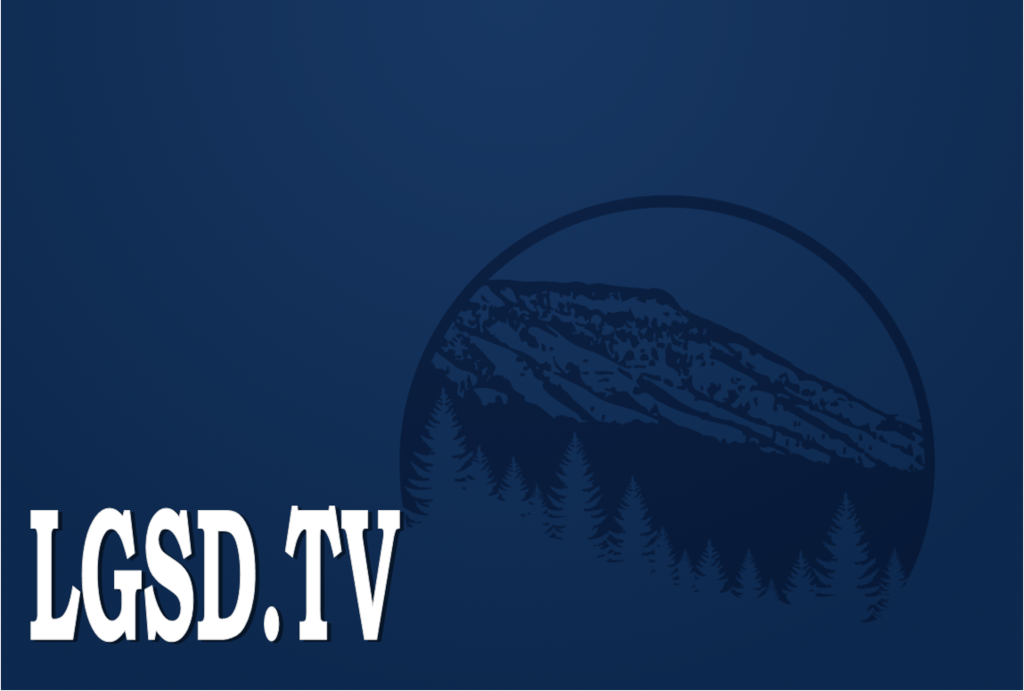 Tonight! Connect via La Grande School District's Facebook page or via LGSD.tv.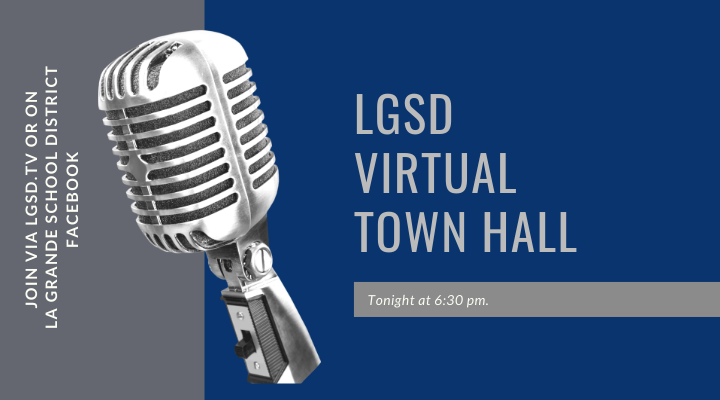 Please join us for our virtual town hall via LGSD.tv or our La Grande School District Facebook page. Questions may be submitted to
reopening@lagrandesd.org
by the morning of January 21. We will look for common themes in questions and answer those at the town hall.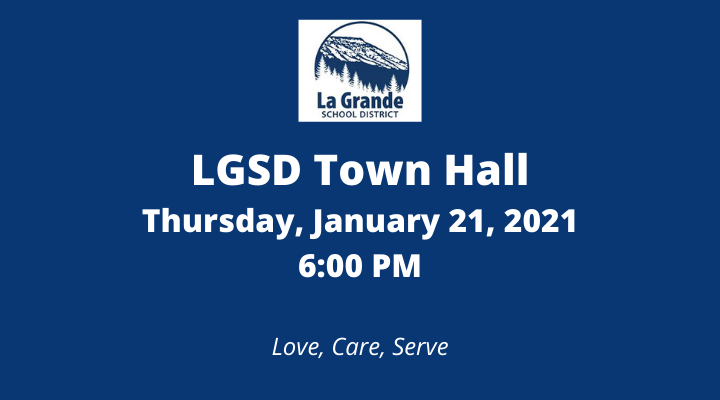 Eastern Oregon Head Start is Now Enrolling!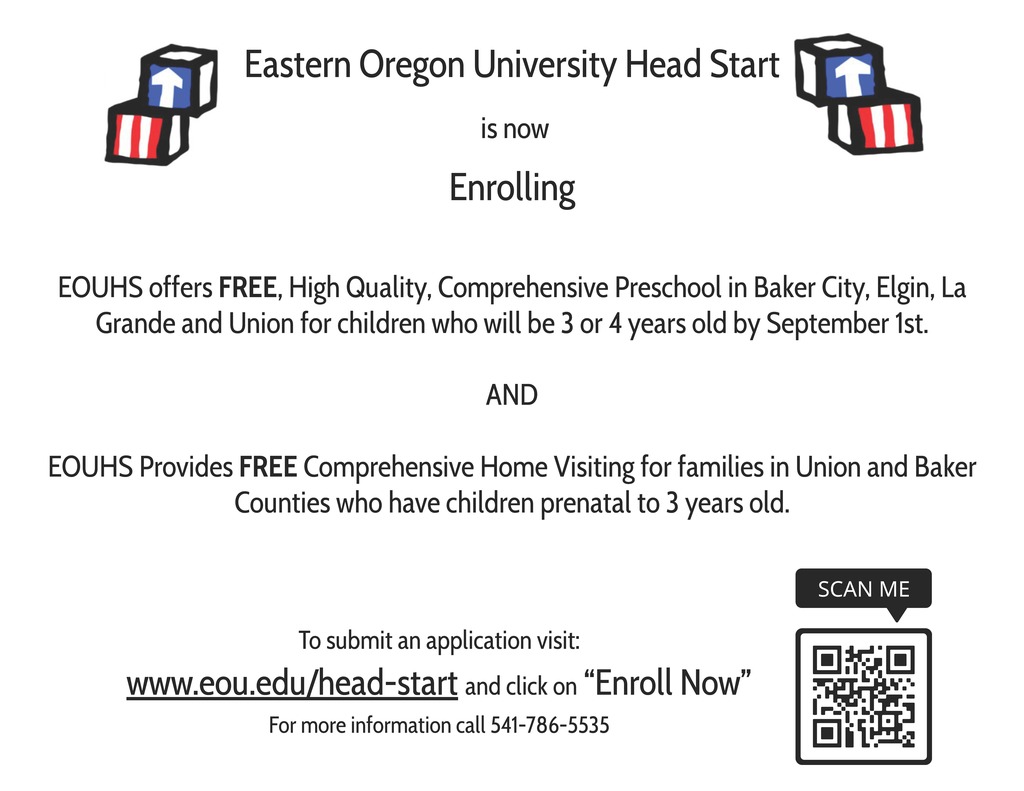 Greenwood Families, Please see the attached resource, which is a good reminder to check students for symptoms before sending them to school. Please use caution and keep students home if they are sick or have any of the following symptoms so that we can limit the spread of disease! If you have not done so, please read the recent Principal's Message news article for a more complete update on our return to in-person learning. Have a great day!