The La Grande School District currently has openings for a Para I at Greenwood Elementary and a Para II at La Grande High School. Please see our Employment Opportunities page on our website at lagrandesd.org.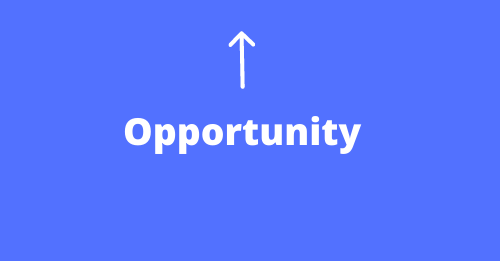 As colder weather approaches, LGSD will use the following methods to communicate school closures or delays: Phone - monitor your for a call or text La Grande School District Website - updates will be posted to the District website Facebook/Twitter - updates posted to District social media La Grande SD - the new App on Thrillshare Radio Announcements Please visit the following link for more information:
https://www.lagrandesd.org/page/inclement-weather-school-delay-closure-information

LGSD K-3 will Transition to Comprehensive Distance Learning (CDL) starting November 16th due to current Metric Indicators and Local Data. Please visit the following for more information:
https://www.lagrandesd.org/article/345786

La Grande School District Town Hall Meeting - starts at 6:30 p.m. View on lgsd.tv or La Grande School District Facebook.

The La Grande School District will be closed on Wednesday, November 11th in observance of Veterans Day. This means ALL Virtual and In-Person Instruction will not occur.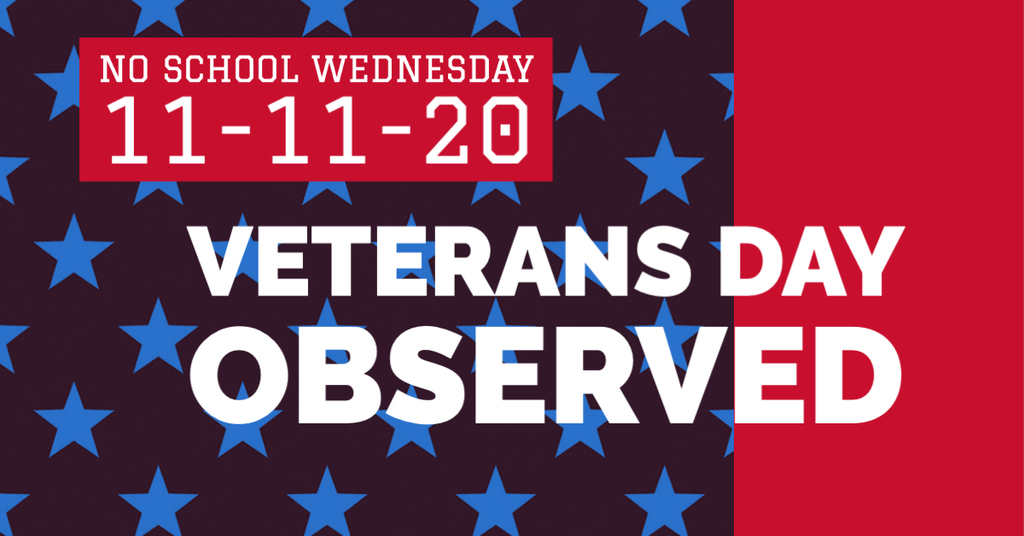 Greenwood Families, Beginning this Wednesday, November 4, we will be moving our grab n go lunch pickup spot from the gym doors to the kitchen doors. Parents or children picking up lunch will follow the same routine for social distancing, but we will serve meals directly from the back door of the kitchen next to the loading dock. Lunches will still be available from 11:30-1:00. Thank you for your cooperation.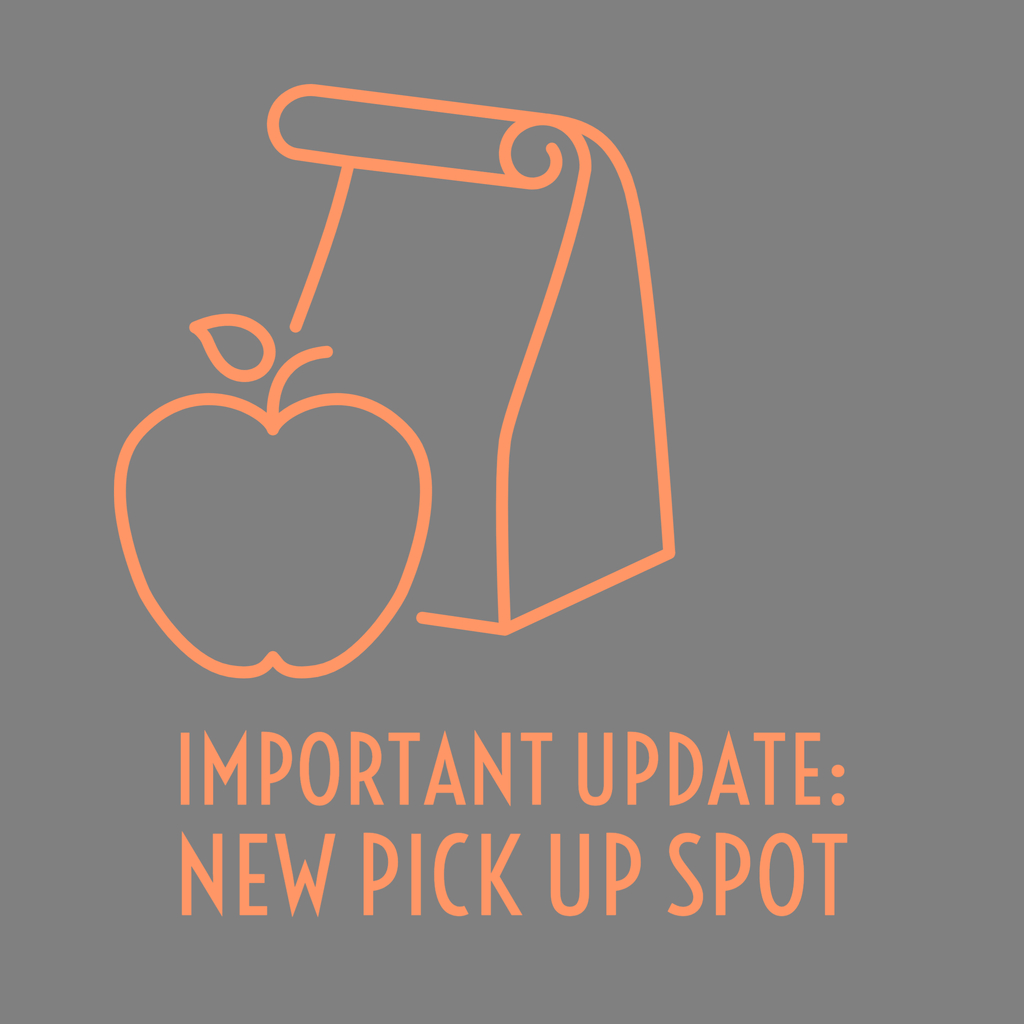 Superintendent George Mendoza issued a public statement to La Grande School District staff, families and community regarding new COVID-19 standards to allow more Oregon schools to reopen. Please find the update from Superintendent Mendoza here:
https://5il.co/mnur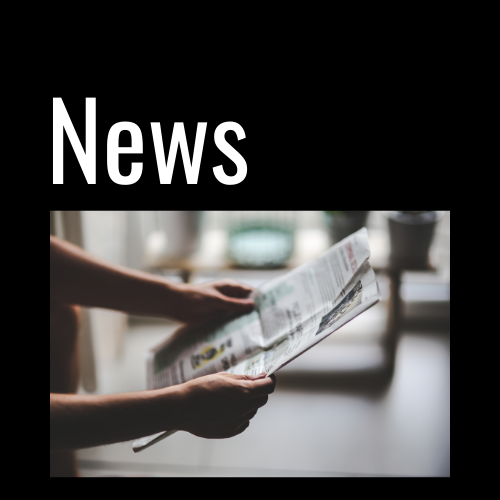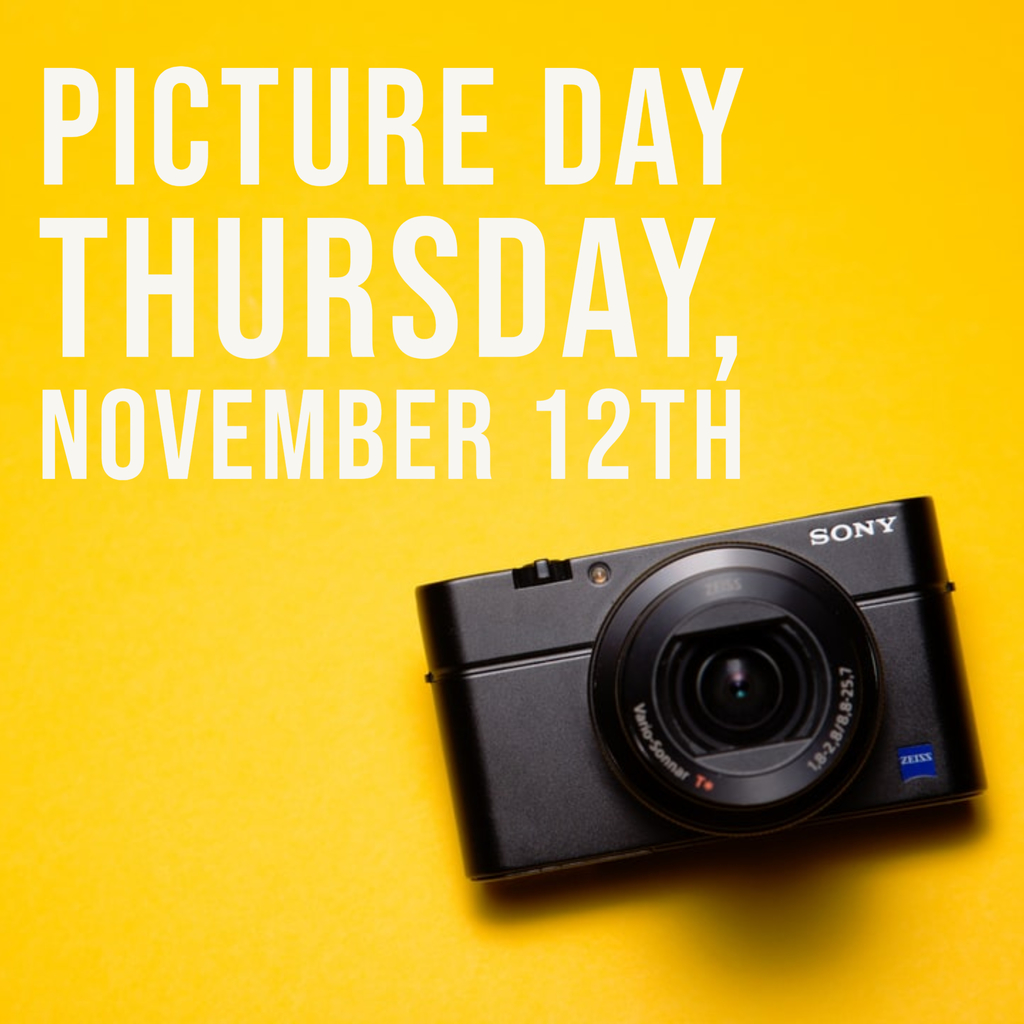 No school: October 28th-30th Wednesday- Teacher Work Day. Thursday- 7:50-7:10 Virtual Parent Teacher Conferences. Friday- 7:50-11:00 Virtual Parent Teacher Conferences.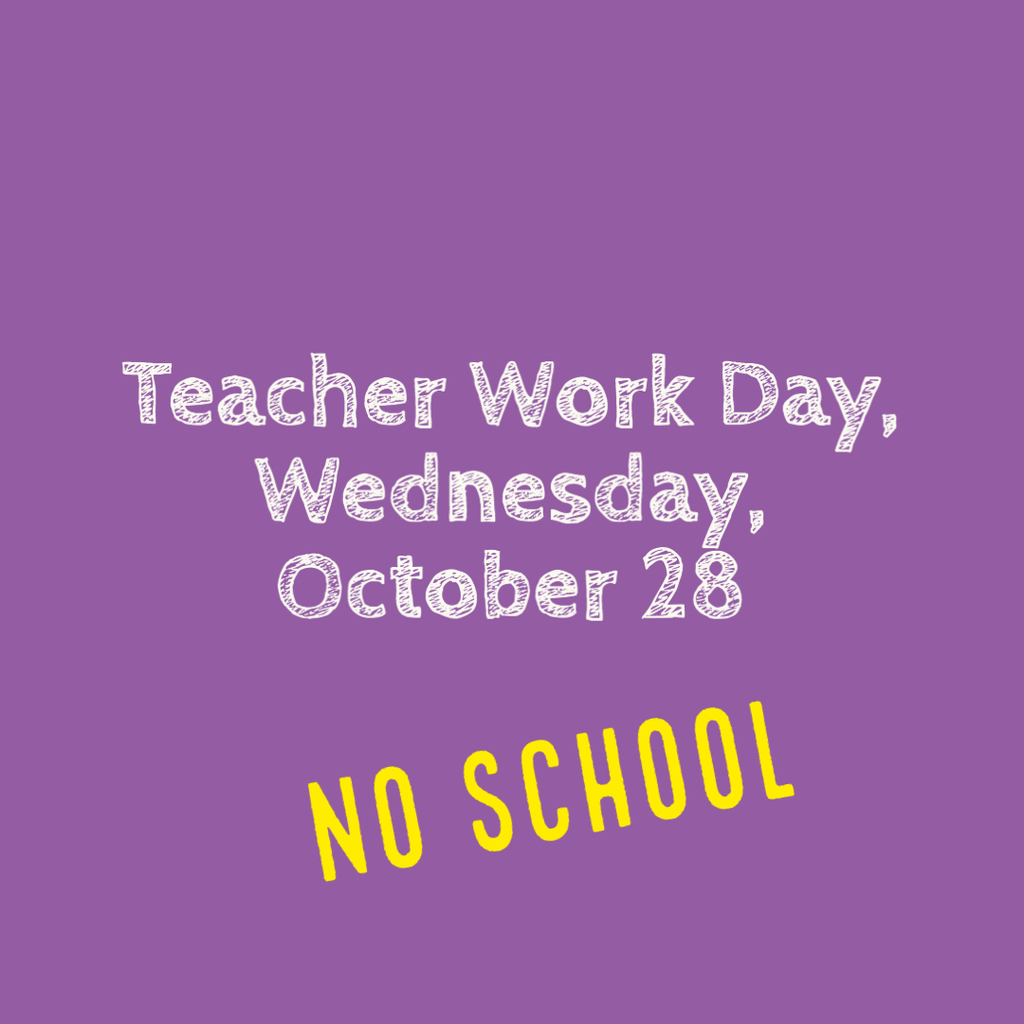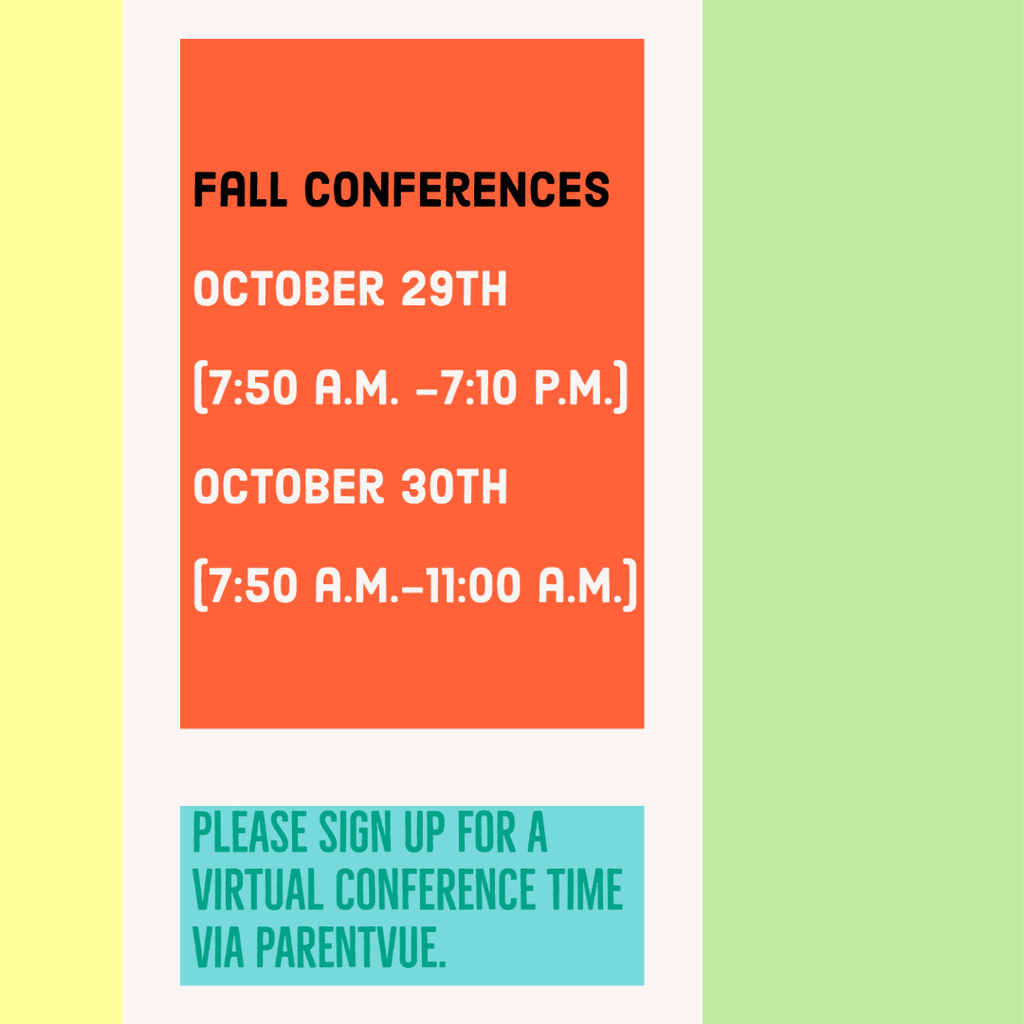 Parents, We'd like to make you aware that our first Parent-Teacher-Student meeting of the year will be on Monday, November 2 at 3:30. If you would like to be a part of this great team, please join us online at the link below. Hope to see you there! Ryan Westenskow
https://meet.google.com/xyu-swpe-vie?hs=122&authuser=0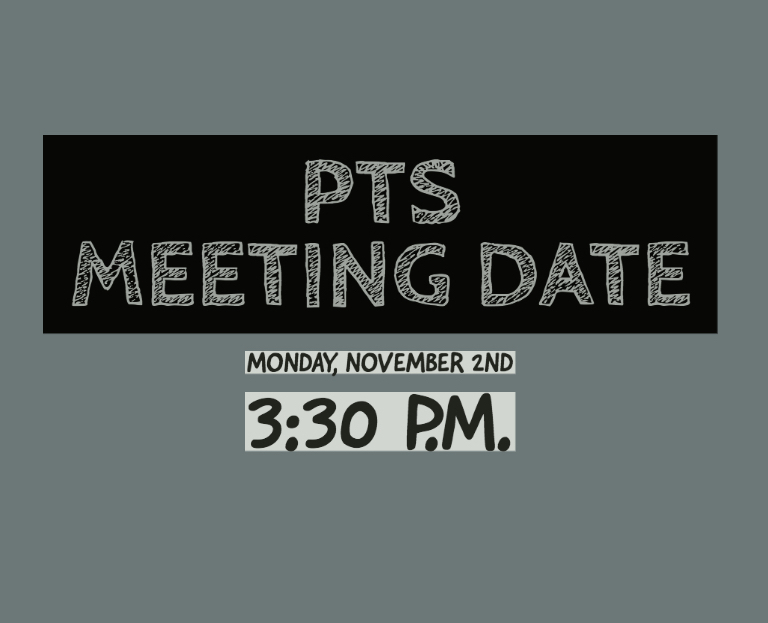 Reminder: No school on Friday, October 9th due to Teacher Inservice.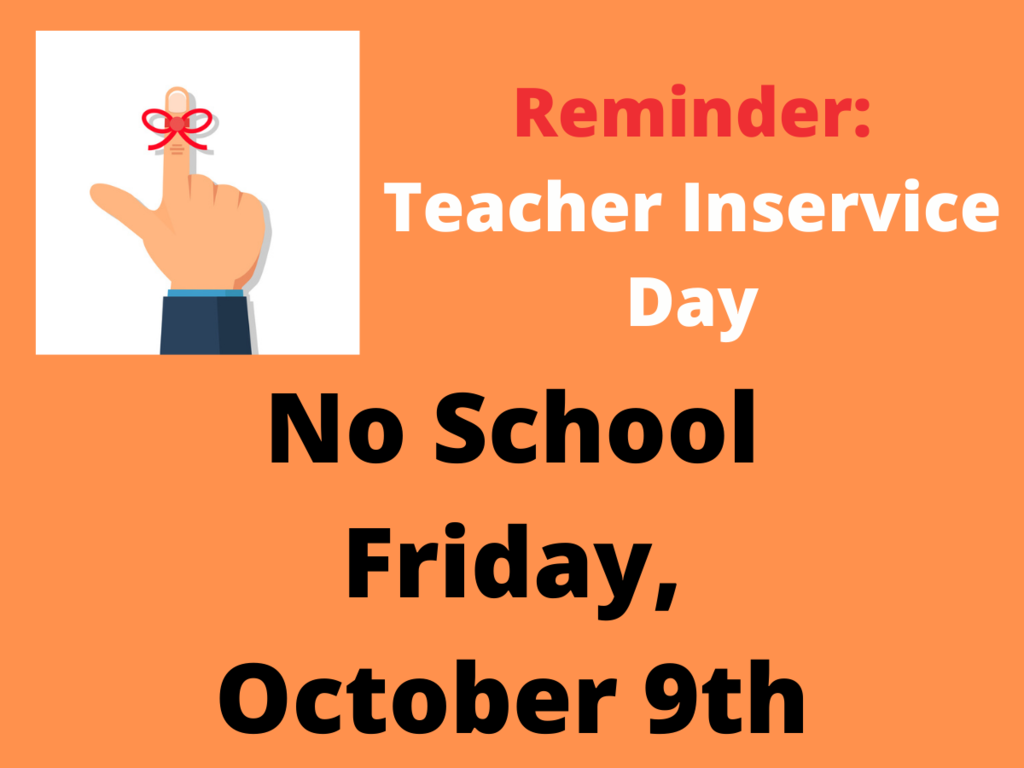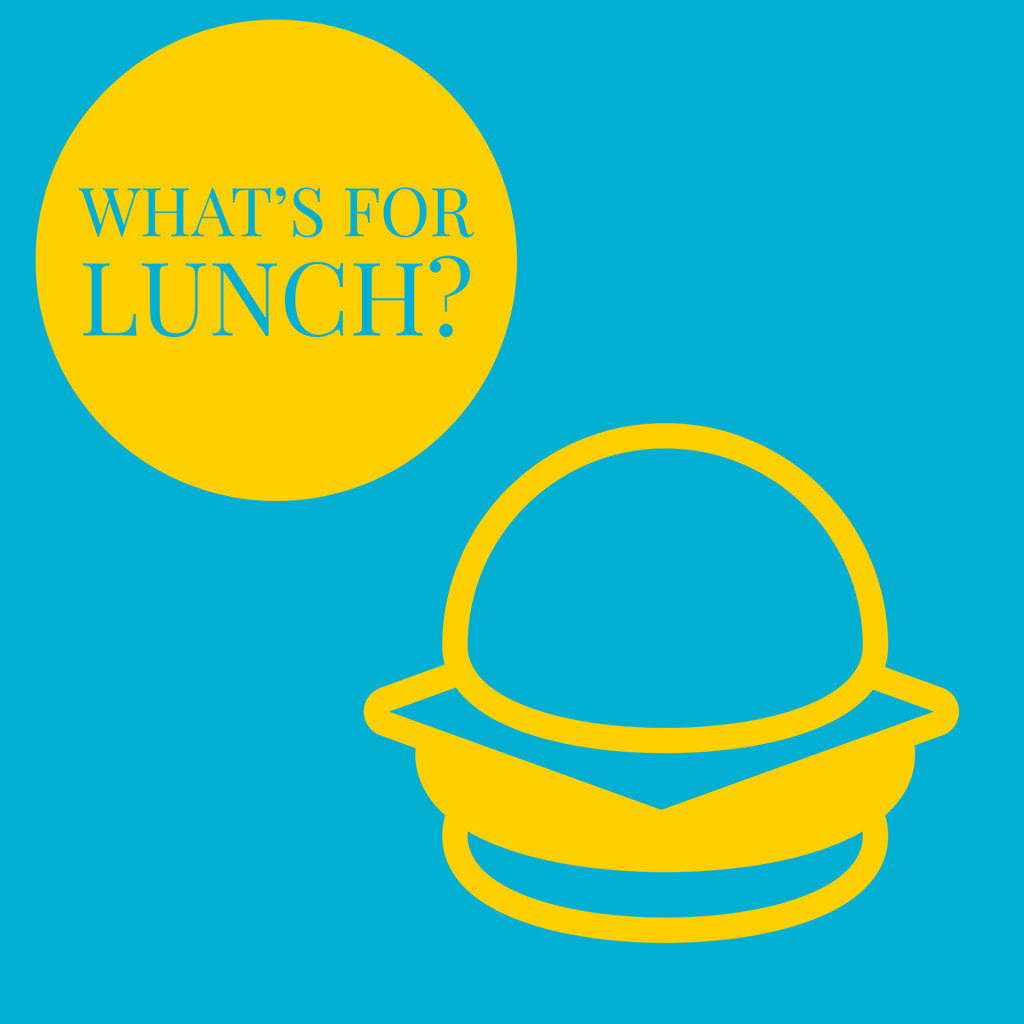 Statewide Teacher Inservice Day. No school, Friday, October 9th, 2020.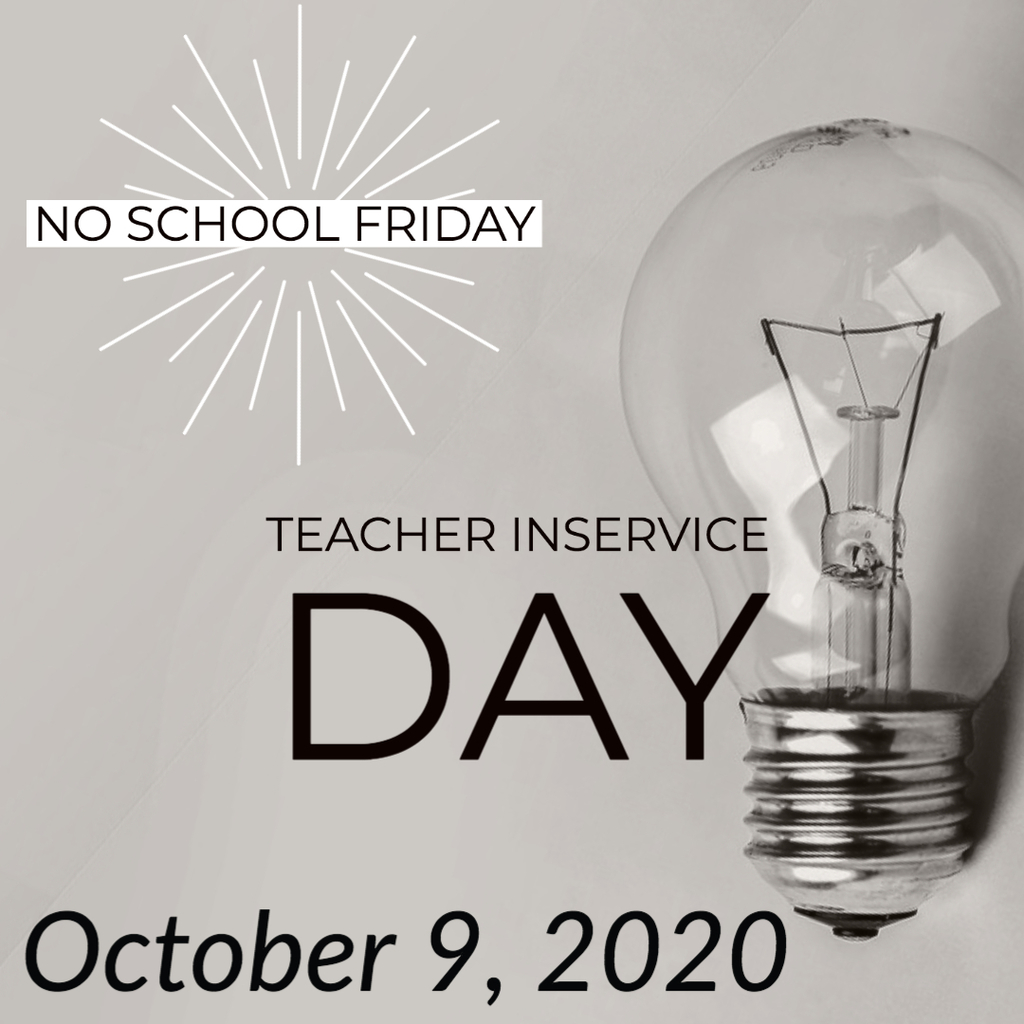 Hey GW Family! Watch this quick video (1:58) for an overview of end-of-day pick-up protocol at the field.
https://youtu.be/RqmsPciDkdA
Summary: -Mask up. -Maintain distance. -Use family entrance points. -Stand clear of Spruce St. main entrance. -Stand clear of front of the building. -Enter and exit at the same family entrance point.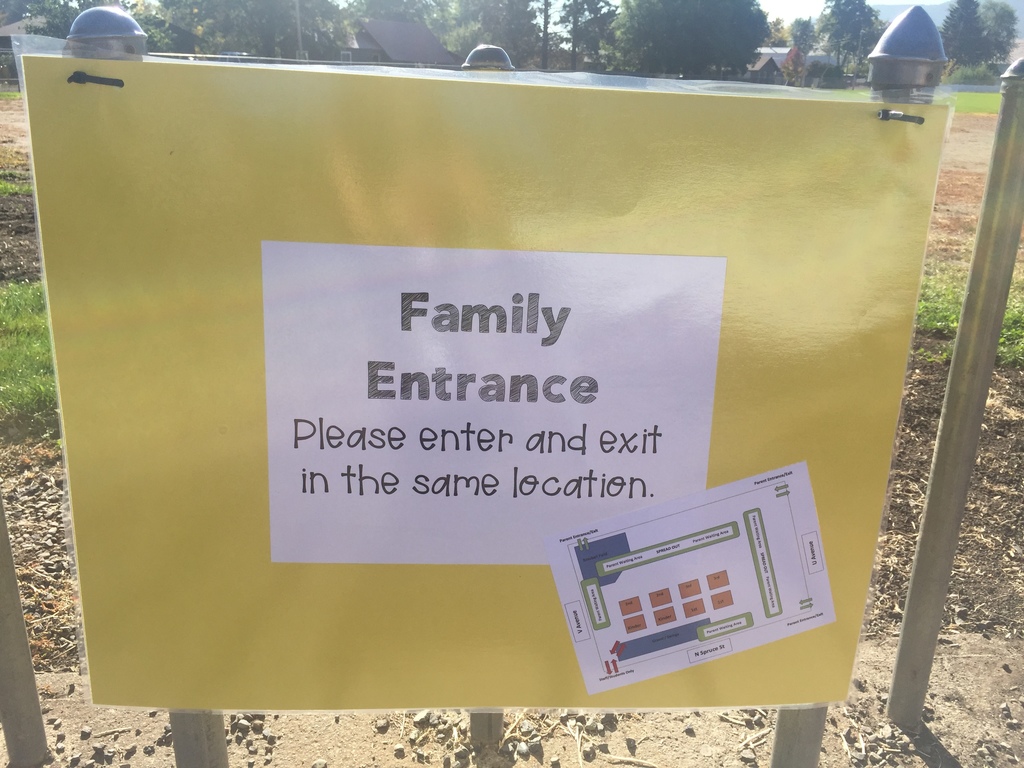 Who: La Grande, Elgin, and North Powder School Districts What: Donation drive to help victims of the Oregon fires. Physical Donations (limited to): blankets, tarps, water/Gatorade, sleeping bags, tents, hygiene products, socks, baby wipes, adult incontinence products, FirstAid kits, cloth masks, binders (1-2 inches preferred), notebooks, paper (white or colored), colored /regular pencils, pencil pouches/keepers, pencil boxes, small student size white boards & dry erase markers. Monetary Donation: by purchasing a " Insert Community Strong!" bumper sticker from your district OR providing a cash donation OR Monetary donations can also be made to the Oregon Wildfire Relief Hub at:
https://gofundme.com/c/act/Oregon-fires
When: October 5th –17th, 9:00 a/m. - 3:00 p.m. (Excluding Sundays)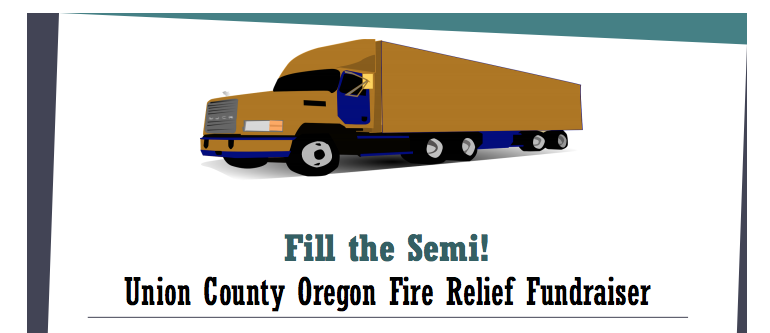 See the attached images for Greenwood's Bus Routes.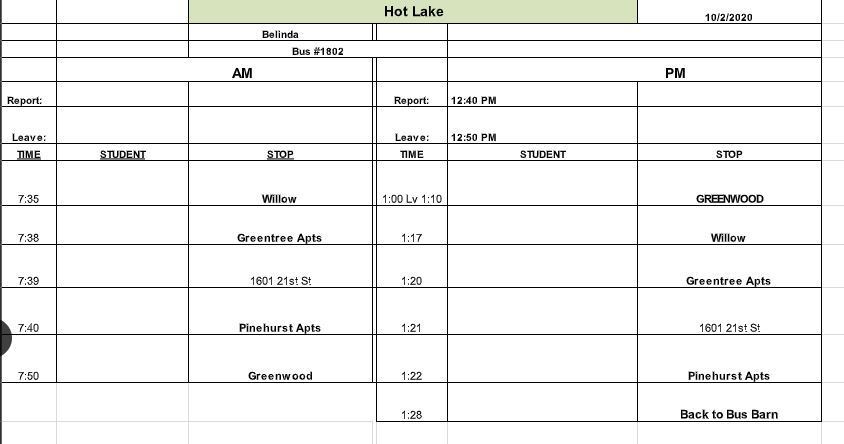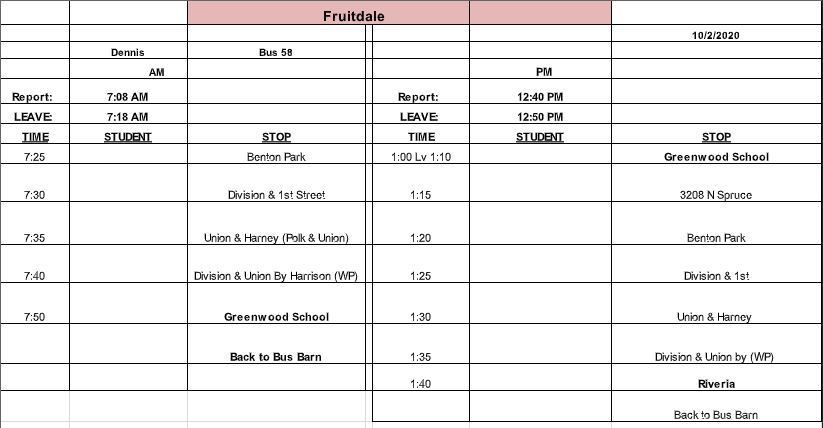 We highly encourage parents and guardians transport their students to and from campus. We understand providing transportation for your student(s) is not always practical. If your family needs to utilize bus services, please fill out the registration form(s) linked below and return it to Mid-Columbia Bus Company or to your child's school. Kindergarten Bus Registration Form -
https://5il.co/lizy
1st - 12th Bus Registration Form -
https://5il.co/lizx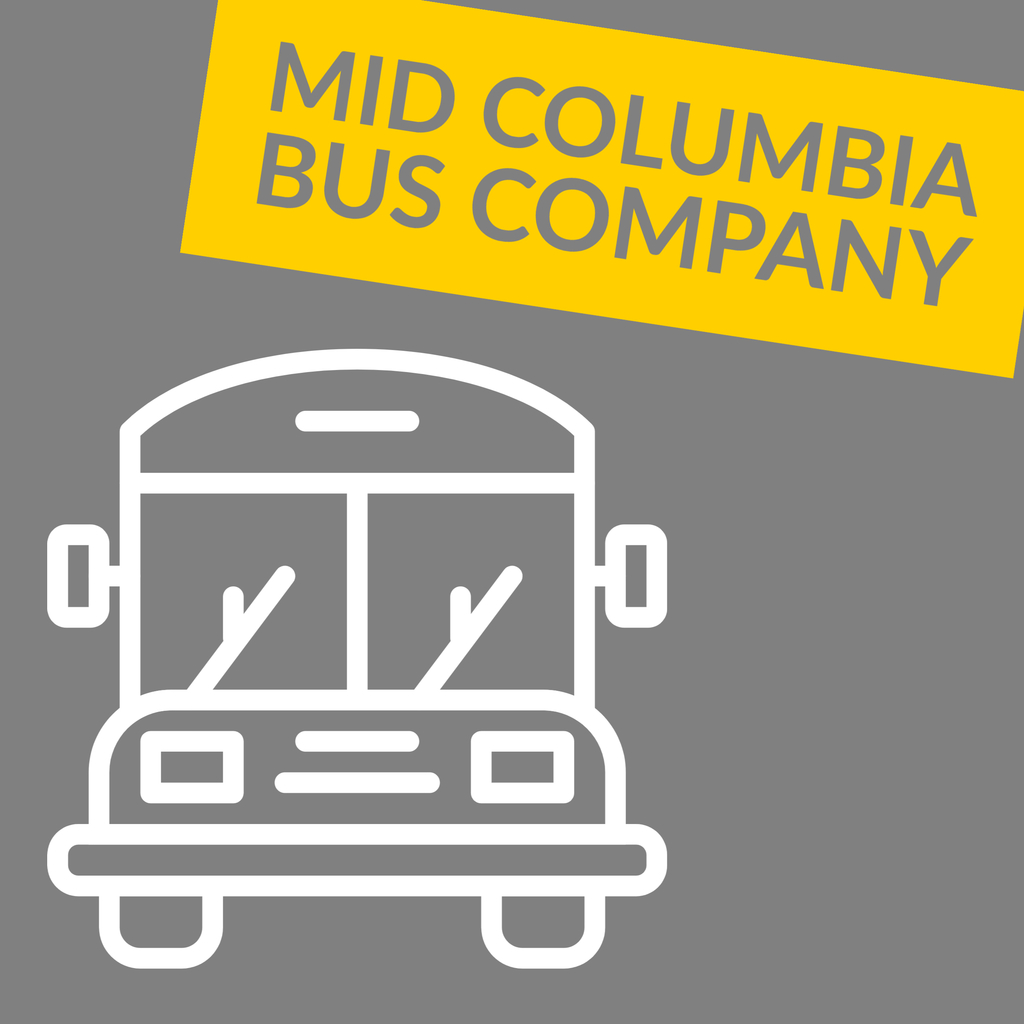 Supply pickup to get new materials or to refresh your basic classroom supplies will be held each Wednesday from 9am-3pm in the Gym. Please use the gym entrance on W ave. If your teacher provided materials specifically for this week and you are unable to collect those during the designated time frame, we will have a limited supply for each grade level in the red "Little Packet Pickup" station just inside the first set of doors at the front entrance of the school. The "Little Packet Pickup" station will be available from 3pm- 7pm Wednesday through Friday of each week.